HOPE Community Garden
HOPE stands for Healthy, Organic Parkdale Edibles.
The HOPE Community Garden was dug in 2006 next to the Masaryk-Cowan Community Centre. The garden's emphasis is on growing food but flowers help beautify and attract pollinators. The 4,000-square-foot space has almost 100 gardeners in 50 plots, including communal spaces and plots for individuals, families and community organizations. HOPE gardeners take part in evening work parties, workshops, talks, art projects and potlucks in the park.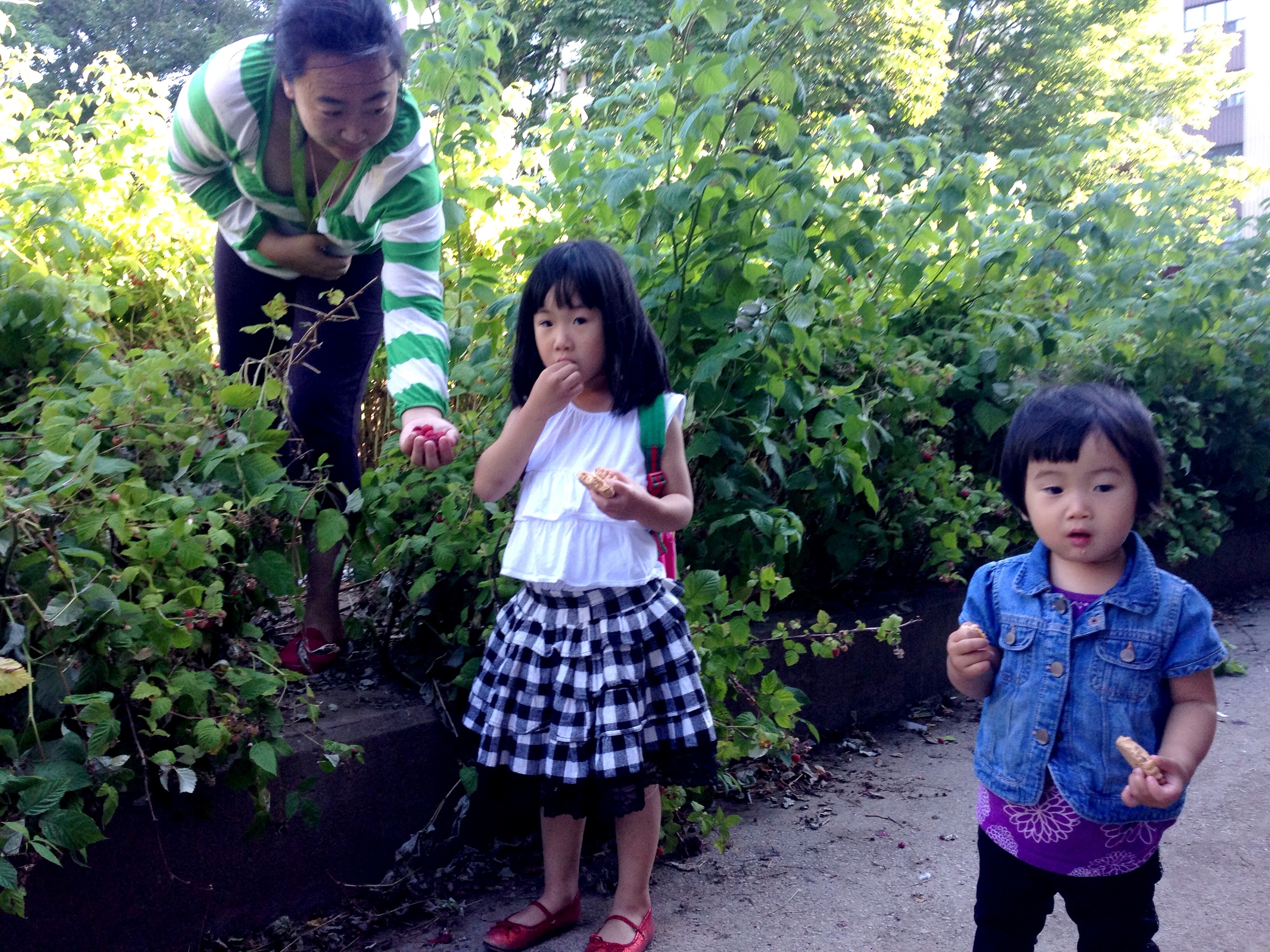 A group of committed gardeners participates on the garden steering committee to support the management of the garden and plan activities.
Plots are free but there is always a long waiting list to join the garden. Gardeners sign a contract to participate and agree to certain principles, from growing organically to respecting fellow gardeners. If you are interested in getting on the wait list, please email info@greenestcity.ca